Keeley originally worked in London within the Insurance sector and out of pure interest and curiosity, she signed up for an Aromatherapy course. On completion of the course she realised she wanted to change careers, so in 2005 Keeley left to become a complementary therapist.
---
Keeley was the owner of Aroma Therapies in Leigh for many years selling various items including, selling aromatherapy oils, creams and lotions she made herself.

Within the shop she ran a busy clinic where she treated clients:
Myofascial Release (MFR) and
The Bowen Technique
She completed a teaching qualification in 2008 and began teaching most of the therapies above, alongside treating clients.

In 2012 Keeley injured her shoulder and found yoga. She found that it helped to strengthen, improve flexibility and her posture and she developed an inner sense of wellbeing. She decided this was her next career progression. In 2014 she qualified as a Yoga teacher under the Yoga Alliance 200hr qualification in Spain.
She is now a qualified Ashtanga Yoga teacher after training with David Swenson. Keeley is also qualified to teach teens, children and people with special needs, which she finds particularly rewarding.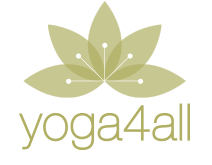 Keeley takes annual trips to India to develop her yoga skills and experience and practices regularly.

Keeley closed Aroma Therapies in late 2015 to further her Yoga career and joined The Body Matters team in January 2016.

Keeley teaches regular yoga classes for all ages including the elderly, adults, teenagers, children and people with special needs. The classes are held in Leigh Community Centre (Leigh On Sea), local schools, day centres, clubs. and sheltered housing.
---
Q&A with Keeley Beech
What are your qualifications?
VTCT Level 3 Aromatherapy Massage, Nocn Reflexology, ITEC Level 3 Sports Massage, Certificate in Pregnancy Massage, Myofascial Release, ECBS The Bowen Technique, YA200hr Yoga Teacher.
Why do people come to you?
People come to me with muscular aches and pains, which benefit from massage and fascial release techniques. They also come for aromatherapy for the relief of stress and anxiety, relaxation and emotional balance. I blend a selection of oils specifically for each client's needs.
Pregnancy-related aches and pains also benefit from massage and reflexology, which can also help prepare for birth.

People come to my yoga classes to help them relax, improve flexibility and muscular strength.
Do you have any specialisms?
I specialise in offering yoga classes for all abilities, making it inclusive. I run children's classes, teen classes, adult classes, classes for seniors and specialise in working with special needs.

As well as group classes for special needs, I offer one-to-one yoga therapy classes.
What are the typical complaints you can help with?
Typical complaints people tend to come to me with are muscular aches, pains and tightness as well as stress.
What complaints can you help with that many people find surprising?
One-to-one yoga therapy with babies and children with special needs can help with development, co-ordination and body functions.
Can you tell us a surprising fact about yoga?
Many sportsmen/women practice yoga, such as famous footballers, rugby players etc. Practicing yoga helps prevent injury and increases recovery time as well as helping improving performance. My 'Yoga for Athletes' class will be coming soon.