We offer The Realisation Process in Southend-on-Sea at The Body Matters clinic based in Leigh-on-Sea, Essex. We also offer telephone & online support and remote consultations.
---
We are all unique. The things that we have been through in life, our personalities and our current circumstances are all unique.
"And then the day will come when the risk to remain tight in a bud is more painful than the risk it takes to blossom" - Anaïs Nin
The Realisation Process can lead to a radical change in how you experience yourself and the world around you. Uncovering a deeper connection with everything and everyone around you, without losing the connection to yourself. It offers a greater understanding and chance to live our lives to the fullest, accepting people and situations in ways that have been difficult before, bringing about wholeness, inner comfort and peace into our world. And also, the ability to make decisions with more clarity and understanding.
What is the Realisation Process?
The Realisation Process is a series of guided exercises that can bring about transformative change and healing both physically and psychologically. The exercises are simple and easy to learn, they bring about change in a very gentle and subtle way.
Practising these exercises can bring about:
Deep and lasting change with no need to learn coping strategies or techniques
The releasing of limiting patterns and beliefs
Dissolves fixed patterns of relating to others
Healing of chronic body tensions and structural imbalances
Freedom from depression, stress and anxiety, bitterness and confusion
Attunement to an innate qualities such as love, intelligence, power, equanimity and happiness
Increased self confidence, clarity, balance, vitality, expressiveness and health
Cultivates your capacity to feel vibrantly alive and at home in your own body
Promotes self healing
Relaxes the body
The Realisation Process is free of both doctrine and ideology.
What The Realisation Process Offers:
The Realisation Process provides a dynamic framework that supports you in revealing your authentic self. It allows you to open yourself up and reclaim the parts of yourself that might have been buried, either consciously or unconsciously during your life.
As we learn about ourselves and gain newer understandings regarding what we want in life, we begin to realise that some parts of our lives need to change in order to fully accept and express who we are as human beings. Then we will be able to start uncovering our true desires, aiming towards the things that we really want and envisioning how to get there.
The Realisation Process includes:
Realisation Process for Executives
Realisation Process for Spiritual Sensitive People
---
The Realisation Process FAQs
How does one experience the Realisation Process?
The Realisation Process can vary from person to person. It often involves deep introspection, self-reflection, or an external event that prompts a significant shift in perspective. It's a personal and subjective experience.
Can you give examples of common realisations people have?
Common realisations include recognizing the need for change in one's life, understanding the impact of past experiences on current behaviour, and realising one's true values and priorities.
How can someone encourage the Realisation Process?
Engaging in practices like mindfulness, journaling, therapy, or seeking feedback from trusted friends and professionals can help facilitate the Realisation Process. It often involves being open to self-exploration and change.
Can the Realisation Process be ongoing?
Yes, the Realisation Process is often ongoing throughout a person's life. As individuals grow and change, they may continually discover new insights about themselves and their life path.
Can the Realisation Process be shared with others?
Yes, people often share their realisations with friends, family, or in professional settings. Sharing can provide support, validation, and insights from others.
---
More about The Realisation Process with Louise Reader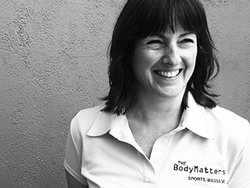 Louise is a Fully Certified Realisation Process Teacher and Realisation Process Trauma Repair Therapist. This makes her an ideal mentor, coach, therapist or teacher for those who are truly ready to transform, those who are ready, willing and able for openness, honesty and clarity. She helps improve communication skills and confidence. Overcoming habits that no longer serve, anxiety, fears, phobias and panic attacks. She has a natural way of adapting her methods to each and every client and because of her depth of experience and unique blend of skills, clients are able to gain greater clarity and awareness of themselves and their own lives and so enabling them to understand their own journeys and processes.
Louise works intuitively with the mind and the body. Her diverse skill set and curiosity drive her passion for working with clients, cultivating a safe space to guide and support her clients so they heal from their core and find inner balance, freedom, clarity, joy and stability.
Louise also offers private online sessions via Zoom.
There is no one size that fits all or a prescriptive, set way that I work. I do not follow a manual or book; I work intuitively to the needs of the client. I have travelled this path myself; I have had my world views, thoughts and beliefs challenged. I teach/explore from a place of experience.

I am non-judgmental, all sessions are strictly confidential; clients must feel comfortable at each session. We work together to gain an understanding of what "makes you tick" and what it means to be human (from your viewpoint). I will help you to understand yourself at deeper levels, to solve issues or problems, things that "just aren't right".

I give my clients an opportunity to explore themselves, giving them choice and freedom, to take responsibility within their own life. I encourage self-awareness to enable clients to lead an authentic and full life, to live consciously. I work with the whole person, not just home, work or life. I help transform to discover the joy, peace and contentment, to find the balance within, to feel safe and confident to be who they truly are.
Remote Consultations Available
We continue to use remote consultations to provide our services without physical interaction, if required, by shifting some appointments to video consultations.
Read our Remote Consultations page for more information.
---
Call The Body Matters on 01702 714968 for more information about The Realisation Process in Southend-on-Sea & Leigh-on-Sea, Essex.