We offer advice and treatment to help with hypermobility in Southend at The Body Matters. Treatments are available from our clinic based in Leigh-on-Sea, Essex. We also offer telephone & online support and remote consultations.
---
What is Hypermobility?
'Hyper' means to 'more than average' and 'Mobility' basically means 'movement' so Hypermobility = more than average movement in joints and connective tissues.
There are many different sub-types of hypermobility meaning people will be more or less affected by their hypermobility, but there is no inevitability that it will have a negative impact on their lifestyle.
What Causes Hypermobility?
Hypermobility and Hypermobility disorders are often hereditary, caused by premature birth and other factors affecting us in the developmental stage or very early in life. The ligaments that help stabilise the joints in the body are too slack, meaning we have a great range of motion. During our youth, we may, therefore, gravitate towards activities like dance, gymnastics or even contortionism. We enjoy our unusual movement ability and do not tend to experience it as a problem.
However, as we get older our body may start suffering from this excessive bendiness. The slackness of the ligaments can mean that our joints start experiencing increased wear and tear. Our muscles need to compensate for the lack of stability from the ligaments and start having to working harder, resulting in us experiencing them as tight and achy.
Am I Able to Exercise with Hypermobility?
Pain caused by hypermobility will obviously have a negative impact on an individual's life; therefore it is extremely important that they seek the right advice about activity and exercise. Do not worry as the vast majority of people with hypermobility will live long healthy and active lives. As long as you are sensible about the type of exercise you take part in then it will be safe, and the more you do lessens the risk of pain in the future.
Treatment for Hypermobility in Southend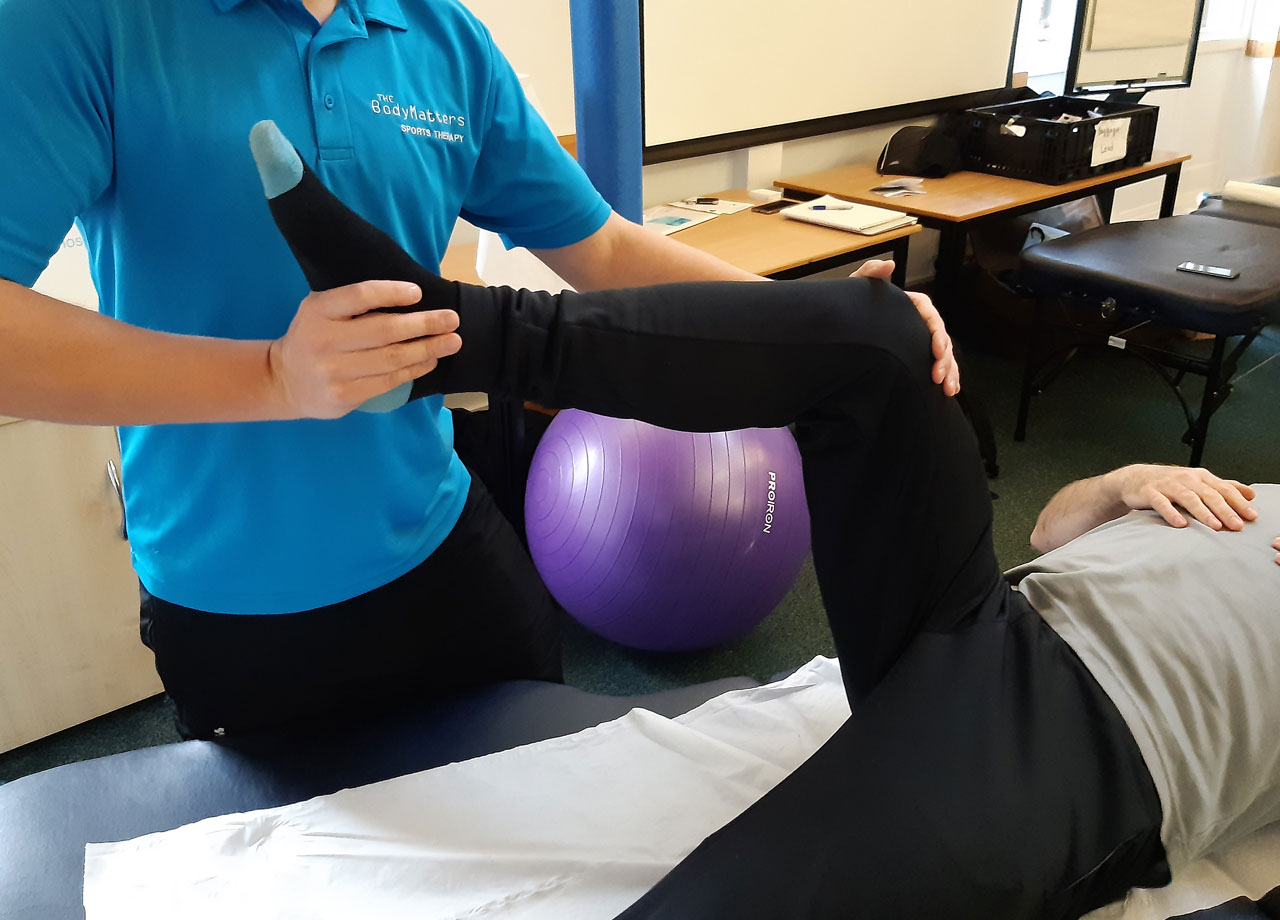 Manual Therapy for Hypermobility
Manual therapy including the mobilisation of stiff hypermobile joints can be helpful to alleviate the symptoms, as can soft tissue massage and trigger point therapy.
Osteopathy for Hypermobility
Hypermobility can be treated by an Osteopath by encouraging the development of core strength and the increased stability of their muscles and joints.
MSK Physio for Hypermobility
Musculoskeletal physiotherapy is an effective way of strengthening the area surrounding the joint to provide more support and minimise your symptoms.
Pilates for Hypermobility
Joint pain is a result of excessive wear and tear. This means with specialised Pilates we make sure you move in a more balanced way, that does not load individual joints to a degree that harms them.
If you think you may have, or have been told that you do have hypermobility or joint pain, why not try The Body Matters team and find out what you can be doing to encourage and help you live a more active lifestyle.
We are open with safe distancing and hygiene measures in place
The Body Matters clinic is currently open, by appointment only, with safe distancing and hygiene measures in place. We would love for you to continue using our services during this period.
Remote consultations also available
We continue to offer remote consultations (if required) to provide our services without physical interaction.
Read our COVID-19 update for more information.
---
Call 01702 714968 for more information about hypermobility in Southend-on-Sea and Leigh-on-Sea, and to find out more about how The Body Matters can help you.