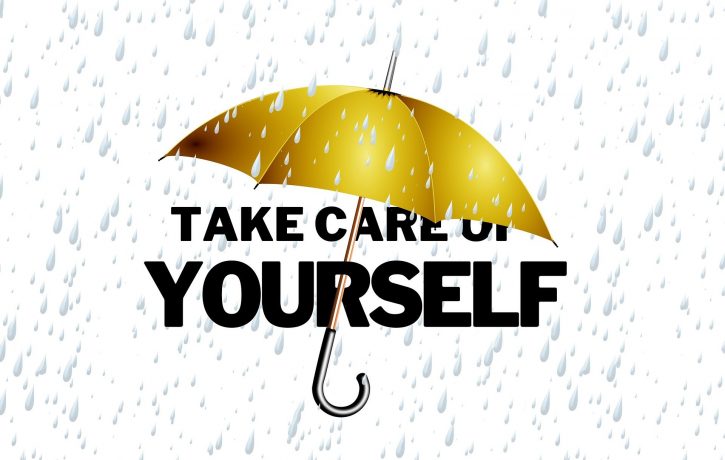 1) Do something that you love doing
Have you ever become so totally engrossed in something that you lose track of time?
That's a good thing. It can be anything from painting, to running, to knitting, gardening; spending time on things that have all of your interest and attention. This is sometimes called 'being in the zone' or 'in the flow'.
2) Unplug from technology
Be it a PC, laptop, notepad, telephone. It is good to allow your brain to slow down, thus helping to lift your mood. Connect with your loved ones and friends in person (when you can)
3) Toxic friendships
These types of relationships can leave you feeling drained and less sure of yourself. It is easy to feel frustrated. Take time to consider who you would like in your life. We all need true friends, people that offer support and comfort, and those that make you happy.
4) Massage
A Massage can sometimes help when you are feeling stressed or anxious. It can help soothe sore and achy muscles: it can also help manage pain. Studies have proven that a massage can lower your heart rate and blood pressure.
5) Go Green
Time spent outdoors can help you feel more calm and balanced. It can improve your focus and helps you better connect with others. No matter what your age or where you live, go outdoors and get some fresh air.
6) Sleep
Go to bed early, take some rest. Sleep will help you to think clearly, be more alert. It can help you manage stress, help manage your immune system, heart and hormones.
7) Movement
Turn up the dial and listen to some of your favourite music. Maybe even dance around your living room. Or go for a swim, brisk walk.
8) Give Back
Donating time and energy helps not only your own wellbeing but that of the people you are helping. It can give your brain and body a workout along with boosting your self-esteem.
9) Spend some time with happy people
A smile and laughter are infectious, as are those 'happy' feelings. Spread the love. Surround yourself with positive happy people, those who have a positive outlook on life and see if you can catch their 'happy' bug.
10) Appreciation
Take a look and consider all the things in life that you are grateful for. It can be as little as the flowers you see, birds in your garden to being given a bunch of flowers. Maybe think of someone who has been kind to you and helped in some way.
11) Keep a Journal
Keeping a journal, writing down your thoughts, feeling and emotions on paper can help you see things from a different perspective. It can help you to work through some problems and worries that you may be experiencing right now.
12) Keep things simple
De-cluttering can have a profound effect on your wellbeing. Keep chipping away at what you don't need any more.
13) Seek out help when you need it
Speaking to a counsellor in private can help give you clarity on situations. They are able to see things from a different perspective. You may feel recharge once you have got it off your chest.