By Louise at The Body Matters in Meditation
What to Expect When Visiting a 10 Day Silent Retreat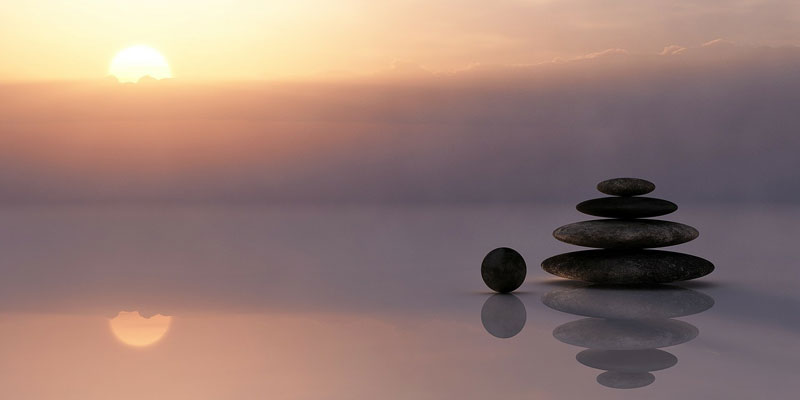 Some people would think that I'm crazy, whilst others would certainly not believe that I would ever be able to keep silent for 10 whole days. But that's exactly what I did!
There was no contact whatsoever with any other student or with my loved ones. Even reading and writing wasn't allowed! The only communication that was allowed was with the teacher and the course manager.
This seems a crazy thing to do but I was drawn to visiting a silent retreat. I cannot explain where the urge came from, I had wanted to do it for nearly 2 years, but finding the right time was always difficult. After all, I run a busy practice in Leigh and I have my clients to look after. Not to mention a partner, a house to run and certain commitments to my dad after my mum had passed away a few years earlier.
The purpose of the silent retreat was also to learn further meditation techniques, solely focusing on those techniques to reap the benefits from it. The day started at 4am, meditation began at 4:30am and for me lights out was at 9:15pm.
There was a dedicated 11 hours of meditation each day. We ate 2 meals a day, breakfast was at 6:30am, dinner at 11am. As it was my first time I was allowed 2 pieces of fruit at 5pm. The diet was vegetarian: I've never eaten so many vegetables!
It was the silence that was a big test for me, as I already meditate regularly. It was against the rules to have any contact in any way with any other student. Females and males were segregated throughout the whole 10 days. When you walked through a door we couldn't hold the door open for each other or thank people if they did. And when I feel off a bench in the garden, which was amusing we weren't supposed to laugh.
Oh my goodness my mind played tricks on me, at one time I thought everyone knew each other and they were all at a party without me. I had a number of nightmares, I started thinking of the ladies looked like friends of mine. Apparently this is all normal. I started to wonder what it must be like if you are captured with no contact with anyone except your captures.
On a positive side though, I learnt so much about myself, for instance, about how hard I push myself and there really is no need to and what is really important to me. I re-evaluated everything in my life, managed to see things from a different perspective. How I spend so much time 'in my head thinking' rather than being aware of my body and more importantly my well-being.
Before the Retreat I was forever rushing around, doing this, doing that. Amazingly since I have come back, I've slowed my pace down, I'm more relaxed, and I've cancelled so many things I thought I needed or wanted to do. This has made my life so much more simple and easy. And I'm putting more effort into the things that are important to me.
The meditation technique is really simple and easy to do, it can be done at any time even when you get a few spare minutes. It helps you focus your mind, and can help you sleep. I also found it helped me to really 'listen' to my body, allowing me to understand myself better than I have ever done before.
Overall it was a fantastic opportunity and amazingly it is one that I will repeat but not for another year!