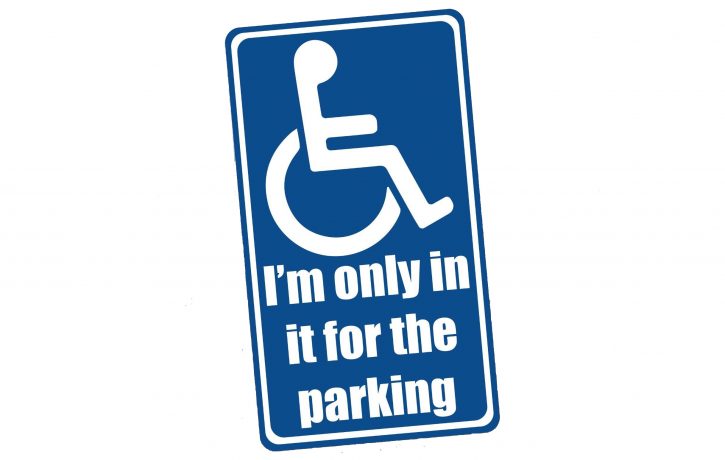 It has been said that laughter has benefits for health and wellbeing. If so, the recently published book of Lost Voice Guy (AKA Lee Ridley) – 'I'm only in it for the parking' (published this April) should be given out freely to every household and a copy put in every hotel room and bed-and-breakfast. Lee, best known for winning 'Britain's got talent' is a comedian who has cerebral palsy and cannot talk.
Whilst Lee's book is hilariously funny, it also provokes the reader to think much more deeply about disability.
Part of the beauty of this book is that it describes many situations that we can all relate to – be they about friendships, dating or being taken to university by parents and then being left there. In addition, the humour and warmth of Lee's observations has little to rival it.
Throughout the book are irritating questions that he has been asked many times. These include: "Are you as clever as Stephen Hawking?", "Are you drunk?" and "So what's it like? You know …being disabled?".
Indeed, many of the situations that Lee describes, are ones that able-bodied people will not have experienced – having carers to help one in tasks such as getting dressed and using an electronic 'talker' with a choice of voices to aid communication (Lee has adopted the voice known as 'UK adult male Graham').
Lee recounts the times he has been introduced at comedy events with the wrong name – being called 'Lost voice boy', 'No voice man' And even more unfortunately 'Lee Rigby' – not a great introduction to the start of a comedy routine.
Whether we are having a great day, or one that is not so good, Lee Ridley's book will bring joy to many people and aid us in thinking about the story that we tell ourselves and others about our own lives.
To take a quote from elsewhere, "a life without a tale is like a sea without salt".
Lee's book is available in all good bookshops.
To arrange a free 30-minute consultation to discuss how BWRT®, hypnotherapy or counselling can help you to change your life for the better, contact Jonathan at The Body Matters on 01702 714968.

Latest posts by Jonathan Gibbs
(see all)