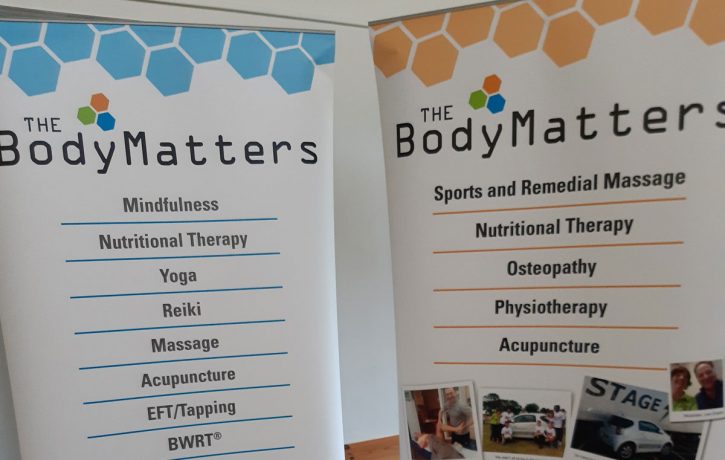 Lockdown was a difficult time for most. For me, weeks of no work was very disconcerting and I had no idea when or how the return would be.
Initially, there was very little information about how things would be changed once a return was possible, but as time went by it became clear what we would have to do at The Body Matters to keep ourselves and our patients safe when we returned to face-to-face contact.
Working online was a new experience for me. Immediately I had to adapt to teaching online, so getting used to the software was the first challenge, but also being mindful of how the information was delivered and also interacting with multiple students who want to ask questions or make their own points while not interrupting or cutting others off. There were definitely teething problems but we ironed those out and I actually ended up quite enjoying it.
The same with online patient interaction. I had to quickly adapt to managing patients online and I think that went pretty well as the feedback was positive. It has also convinced me that I can increase the scope of my practice and continue with online sessions should it be easier for those that live further away from the clinic.
Now a return to the clinic and the new challenges of appointments in person. Louise and I managed to maintain communication throughout lockdown and between us sourced the extra kit for the clinic and PPE ready for a return as and when we were told that was possible.
As an Osteopath, I was not under any prohibition to not see my patients face to face ( I only had to make sure that it was necessary and safe to do) but I felt it more ethical to lockdown like everyone else, at least until things eased and I could make more informed decisions on what was safe. And ease they did, so towards the end of May I began contacting patients that were requesting appointments, and then week by week things started to return to some kind of normal.
Aches and pains do not go away just because we are in a pandemic. I have also got the impression that people have struggled physically with the limitations of working from a home environment and I have had a lot of feedback that many are actually working more hours by being at home.
The most important aspect for us at The Body Matters is that we can return to helping those with back pain, neck pain or joint pain and those that want to relax with a deep tissue massage.
If you have any of the symptoms discussed above and you want to have an assessment to determine best treatment and management, please do not hesitate to contact The Body Matters clinic to make an appointment with Matthew Oliver.