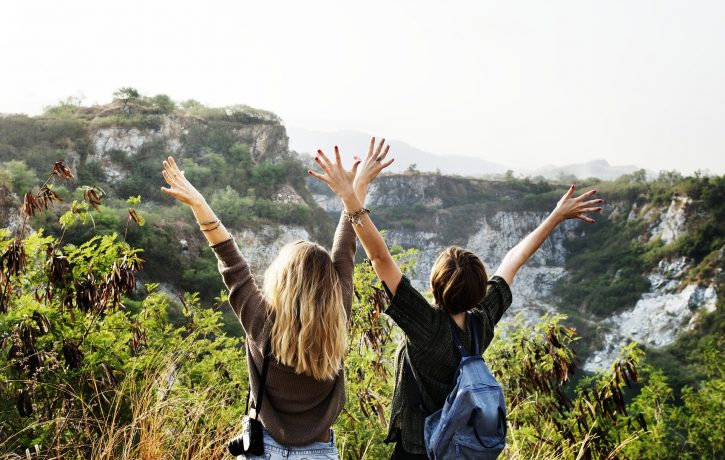 This time of year lends itself to reflection on the year that has just ended and the one that is just starting. On the global stage, there are concerns regarding the environment and conflicts that may with time ease, but fail to move to lasting peace. On the other hand, there's also a sense in which we've never had it so good.
An article by Philip Collins in a December issue of the Times stated that "humanity end this year richer, better educated, healthier and safer than ever before". Some of the highlights that he describes are the world literacy rate of 85%, the figure of 90% of girls receiving primary education, and being close to the eradication of diseases such as polio. Even on environmental issues, there are positives such as there is 99% less lead in the air than in 1990 and the continued shrinking of the hole in the ozone layer above Antarctica. Positives of this kind are the focus of the book 'Progress: Ten reasons to look forward to the future', written in 2017 by Johan Norberg.
For us individually, thoughts of the year ahead may bring both trepidations, but also a sense of new opportunities. Quotes abound in this area:
"You are never too old to set another goal or to dream a new dream."
"The new year stands before us, like a chapter in a book, waiting to be written."
"It is not in the stars to hold our destiny but in ourselves."
Yet dreaming alone is rarely enough – we have to do something to make things happen:
"You do not find the happy life. You make it."
But we can't change everything. As Maya Angelou said:
"If you don't like something change it. If you can't change it, change your attitude."
Therapy can help one clarify and achieve one's goals as well as deal with uncomfortable feelings such as depression, feeling stressed or anxious, being unhappy, fed up, or just plain bored.
As Plato said, "The beginning is the most important part of the work."
To arrange a free 30-minute consultation to discuss how BWRT®, hypnotherapy or counselling can help you to change your life for the better, contact Jonathan at The Body Matters on 01702 714968.

Latest posts by Jonathan Gibbs
(see all)